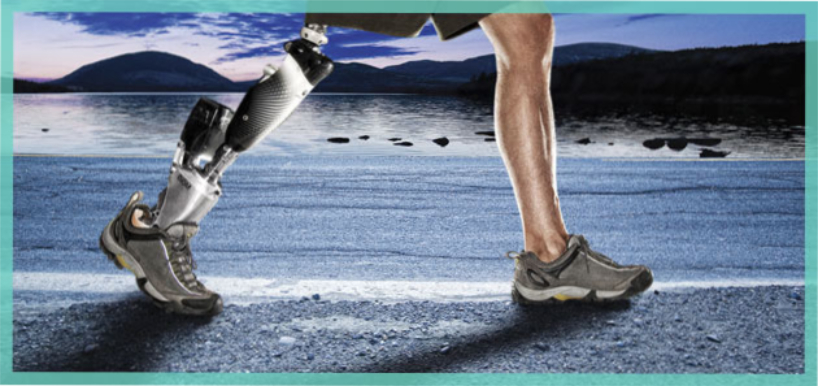 Our Review of The BiOM® Ankle System
We are proud to offer one of the most technologically advanced prosthetic devices available commercially: The BiOM® Ankle System by BiOM® Personal Bionics. The BiOM® Ankle System features Bionic Propulsion which enables you to do the things you want to do faster and with less pain
BiOM Ankle System
The Future is Here
What sets BiOM® apart? The BiOM® Ankle System is the only bionic commercially available ankle device. This breakthrough technology mimics the structure and function of the lost muscles and tendons, acting naturally as a biological leg would. This enables you to walk with a more natural gait than any other prosthesis.
For the first time is prosthetic history, technology has enabled us to develop a device that actually energizes a persons' gait. You can go about your daily life using less energy and experiencing less pain. The BiOM® ankle system also provides programmable features that allow you to adjust the device to suit your natural gait.
The BiOM® Ankle System was designed to provide you with a sense of confidence, stability, and safety. Mobility is no longer something that you should have to worry about on steep ramps or uneven ground.
What Does It Do?
You can experience walking with a more natural gait at your chosen speed using the same energy as a non-amputee
You can navigate uneven terrain with greater speed and less energy
You can overcome many of the challenges that are associated with traditional prostheses
You can experience enhanced independence – return to work, and live life with greater enjoyment and ease than ever before.
Our Review of The BiOM® Ankle System